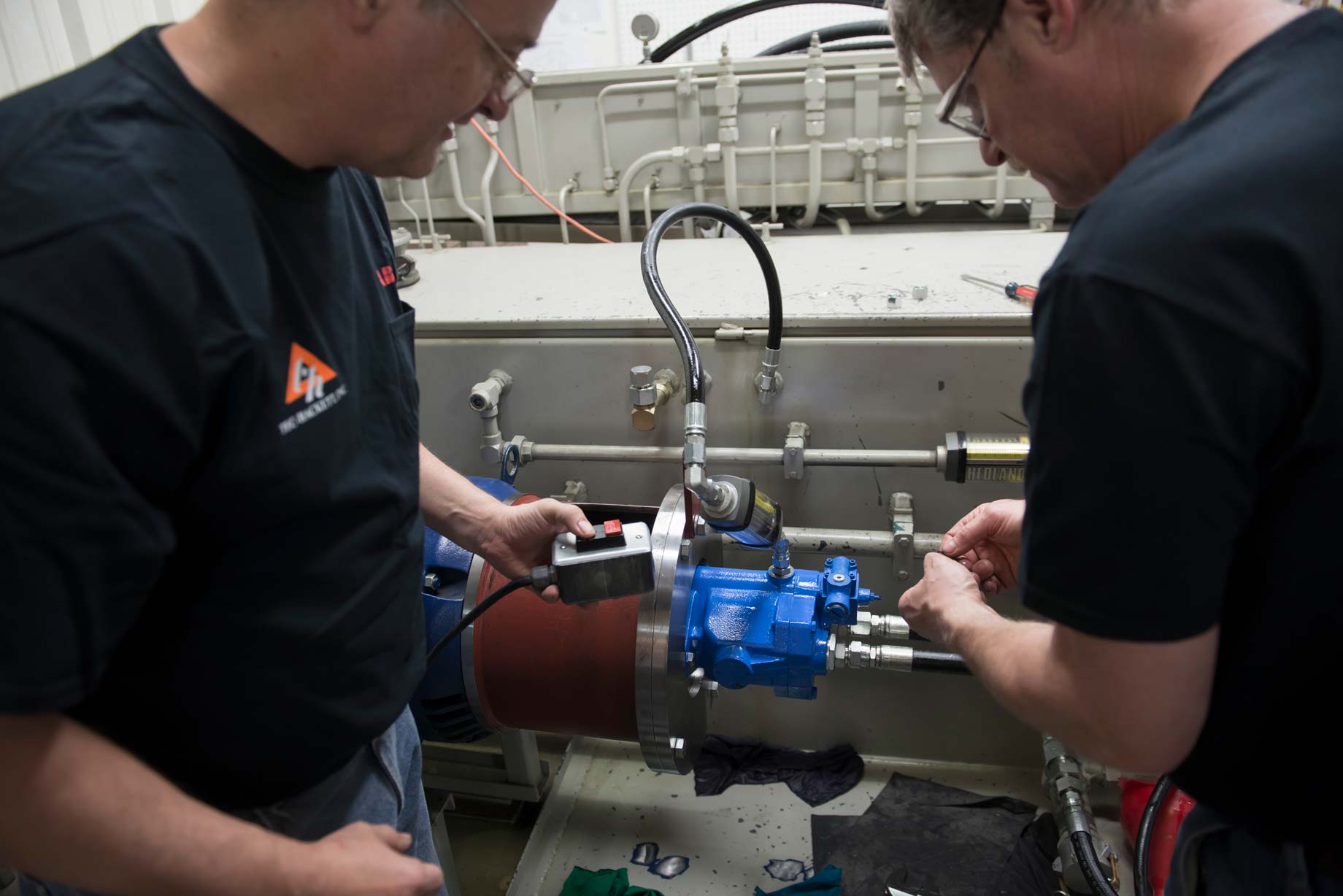 Hydraulic Power Units
Tec-Hackett has the technical resources to design and build system solutions to your hydraulic power unit's (HPU) specifications. We use modern CAD software to create custom HPUs that can not only power your machine, but seamlessly fit into your creative design and space requirements. Our HPUs are fully assembled and tested at our Fort Wayne, IN fabrication facility, and can be painted to match your company's colors scheme.
Our hydraulic power units incorporate products from the manufacturers we represent because we believe their products are top-of-the line in quality.  However, we are not limited to use products only from those manufacturers. Dependent on the application requirements, our team may elect to choose products that better align with your application needs.
In addition to design and assembly, Tec-Hackett's on-staff Hydraulics Specialists can assist you with your troubleshooting needs. We offer field service or you can send us your existing machine for in-house diagnosis. Let us be your problem solvers!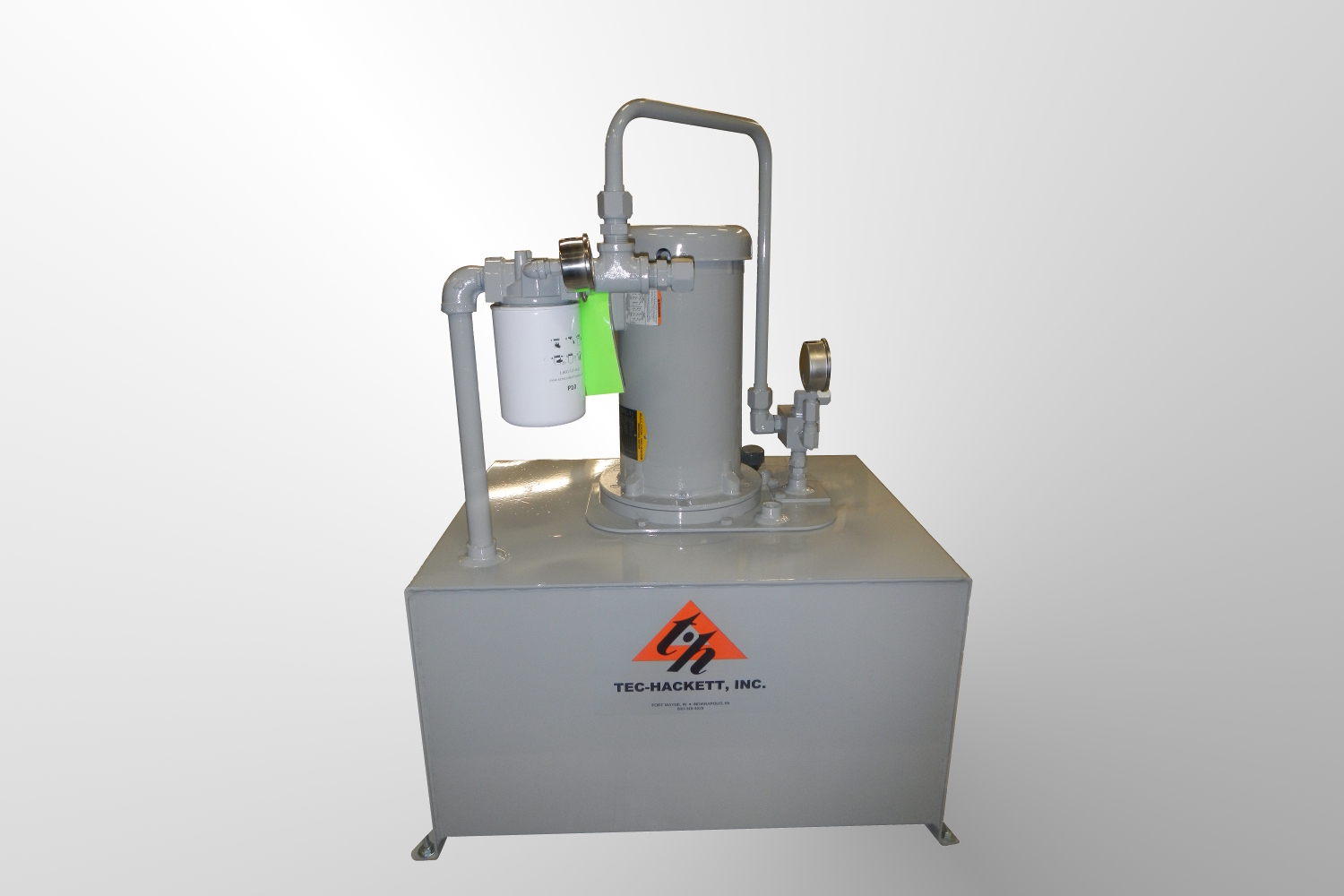 Standard Units
Tec-Hackett has the experience and suppliers that enable us to quickly design and assemble hydraulic power units that use JIC type standard reservoirs.  From a few to several hundred gallons, vertical or horizontal orientation, we have many sources for quality components that make assembly of our standard power units a fast and familiar process.
Don't let the term "standard" fool you.  We take all of your requirements into consideration and provide you with a solution to meet your unique needs, no matter how simple or complex.  Want it painted to match your company's color scheme? – we can do that, too!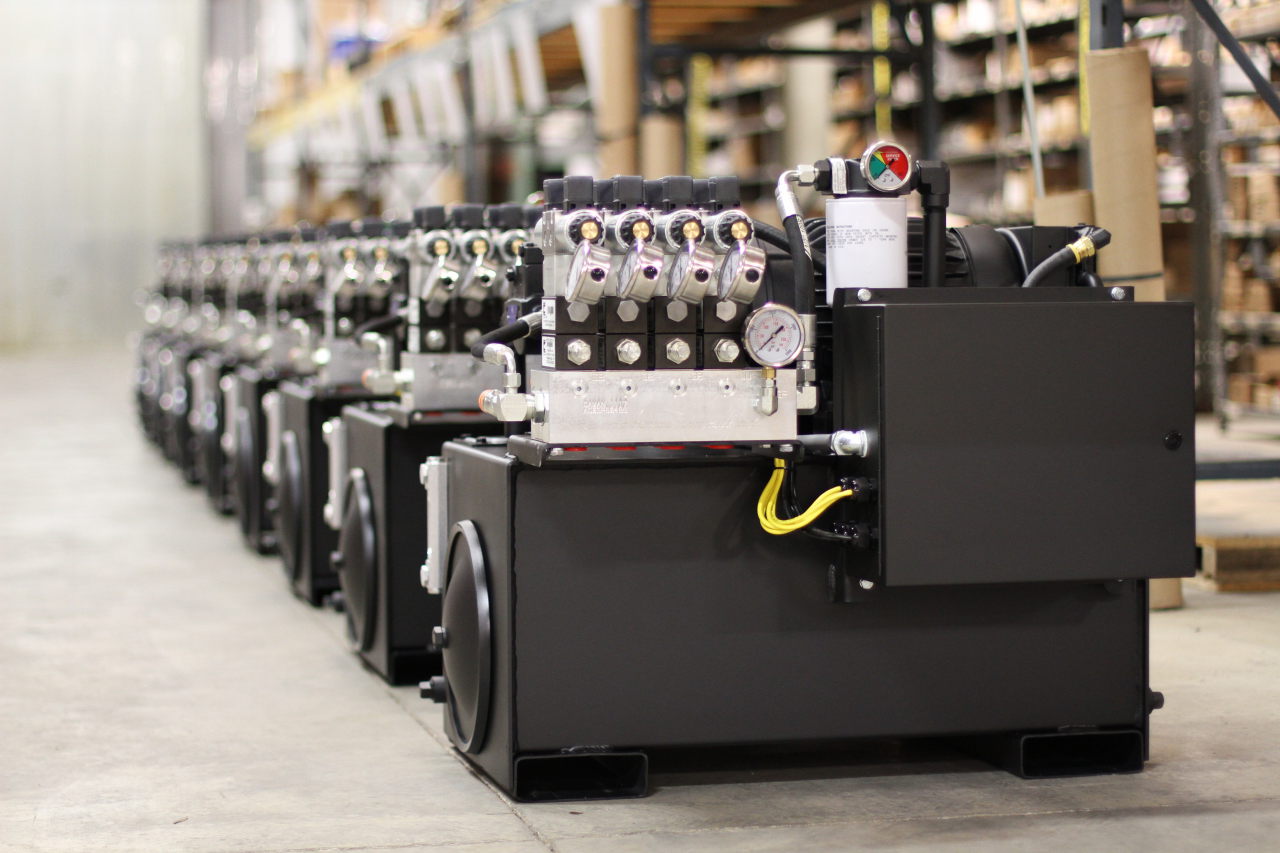 Full-Custom
Standard components have their place, but standards don't work for every application.  If you are a custom machine builder, or simply have space constraints, we have the resources to work with you to design a hydraulic power unit to truly "fit" your needs.  It is often necessary to be creative with reservoir design and component placement.  You have put your time into the appearance of your machine, so let our engineers work with you to develop a solution that complements your vision.
We have local fabrication partners that laser cut, form and weld our custom-designed reservoirs, and we work with them to optimize our designs for speedy assembly.  We build stands and frames to mount the power unit where you want it.
Custom doesn't have to mean costly, so contact our engineers today to begin a discussion about a power unit that turns your vision into reality.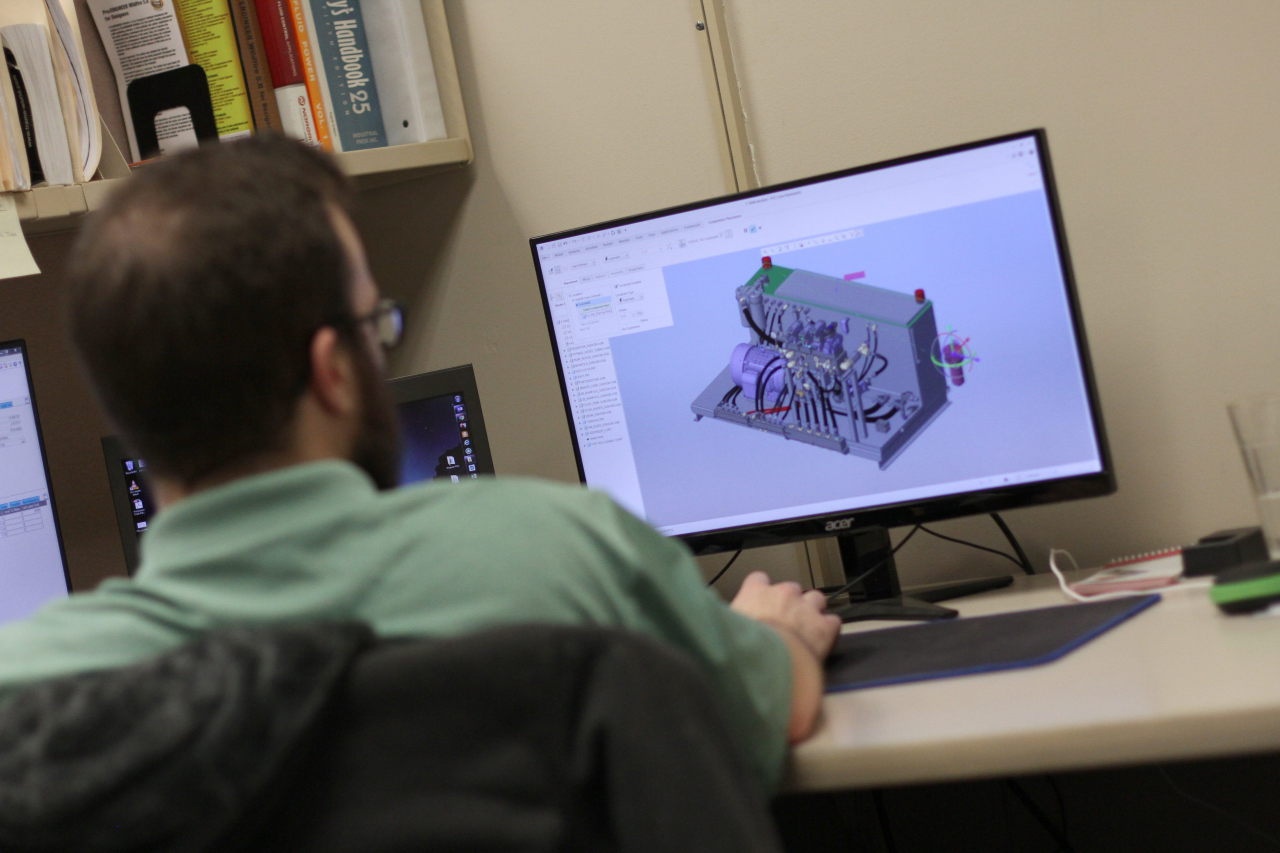 3D Design
We use modern CAD software to design all of the hydraulic power units that we build, standard or custom.  We can work with your engineers to ensure that our power unit seamlessly integrates into your overall machine design.  We plan all hose and tube routes, which not only speeds assembly, but aides us in preventing any surprise interference when the power unit is installed in its final location.