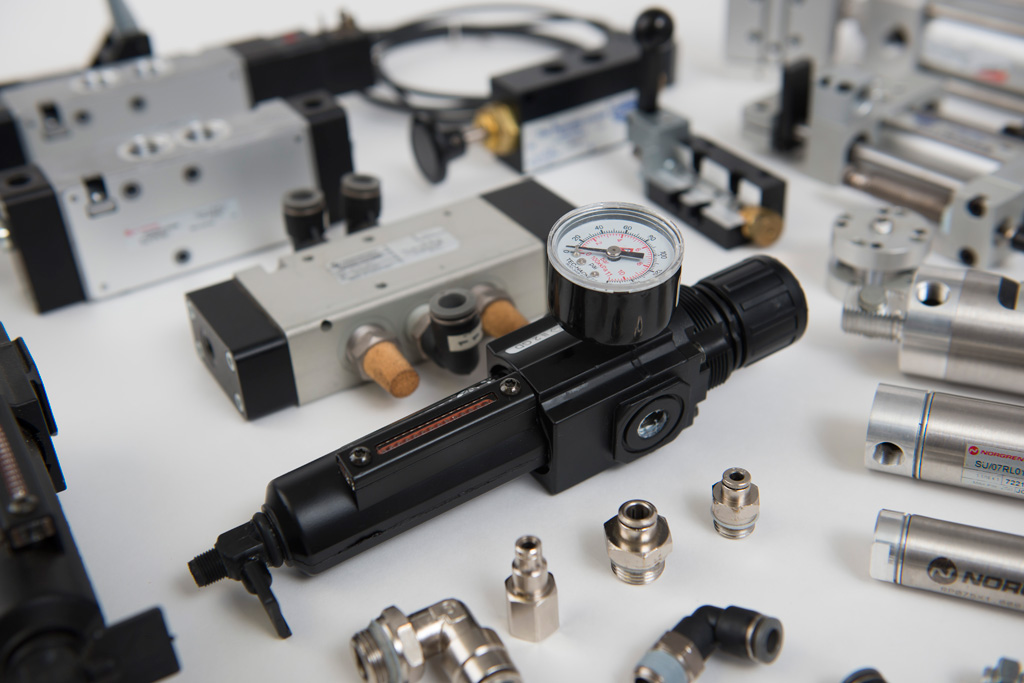 Pneumatic
Tec-Hackett's roots are in fluid power, and today remains a proud distributor of pneumatic products including valves, cylinders, air preparation (FRL), push-in tube fittings, and more. We provide a reliable supply base of products at competitive prices. A wide variety of industries trust us as their distributor including aerospace, food and beverage, chemical, biochemical, electronics and more. Read more detailed information about our pneumatic products below.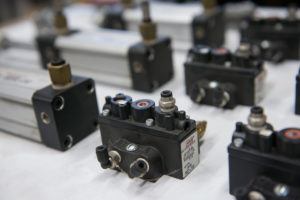 Valves
Tec-Hackett can supply your needs for pneumatic directional control valves for almost any application.  We stock valves from proven brands like IMI Norgren, Fabco-Air, and Aro, in port sizes from 1/8 – 1/2 inch NPT, with multiple operator and spool configurations.  We can also configure and assemble a custom valve island to meet your application.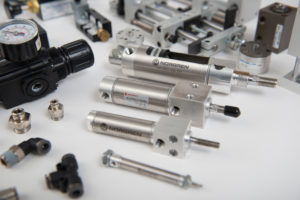 Cylinders
When it comes to pneumatic actuators, Tec-Hackett is your one-stop supplier.  From basic, non-repairable or "disposable," cylinders, to heavy duty tie rod designs, rodless cylinders, linear slides, rotary actuators and grippers, we have it covered.  We also carry all common cylinder accessories, including inline flow controls, magnetic cylinder sensors, mounting brackets, and more.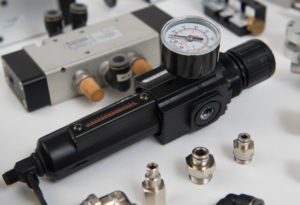 Air Preparation
No pneumatic system is complete without the proper air preparation equipment.  A properly conditioned air supply keeps your devices running smoothly and reliably, increasing the overall life, and preventing moisture or particle contaminants from decreasing maintenance intervals.  Tec-Hackett stocks a complete supply of air line filters, coalescing air filters, pressure regulators and air line lubricators to supply your valves, cylinders and tools with "clean" air.