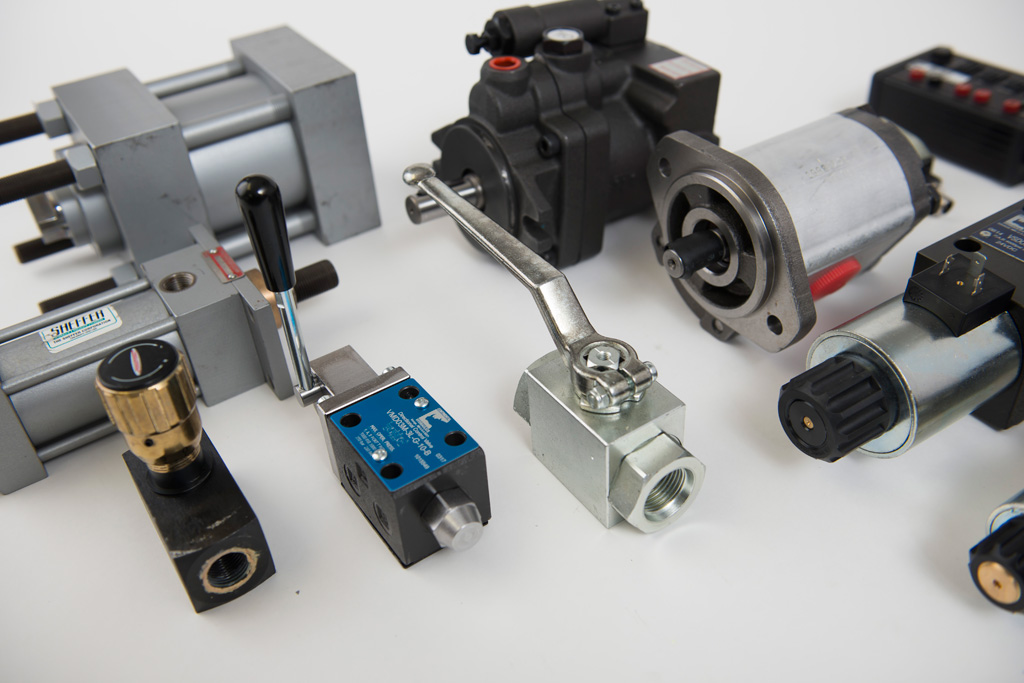 Hydraulic
Tec-Hackett remains strong to its roots, serving as a distributor of hydraulic products for factory automation.  Pumps, valves, cylinders and all of the necessary accessories are the foundations of our company. If your machines move, turn, dig, spin, or lift you can depend on the products we distribute to remain resilient and competitive in pricing. Our goal is to provide products that offer the best technology and design to help manufacturers enhance performance and minimize cycle time. If you require a single component or a custom-engineered solution, Tec Hackett is your choice for your application needs. Learn more about our hydraulic products and suppliers below.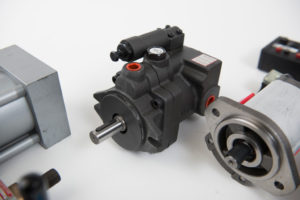 Pumps
Tec-Hackett offers a range of hydraulic pumping technologies, including gear pumps, vane pumps, fixed-displacement and variable-displacement axial piston pumps, radial piston pumps, and bent axis pumps.  Our Hydraulic Specialists can help you determine which pump control method best suits your application.  Our experienced technicians repair pumps that have seen their better days, and we stock several models that may offer a drop-in replacement.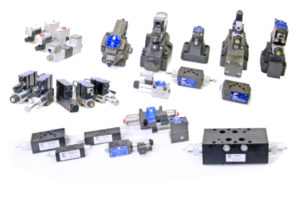 Valves
Pumps can't do it all!  We stock a large selection of D03, D05 and D08 directional control valves, with various coil voltages.  We also stock both stackable and inline pressure reducing valves, flow controls, check valves and more, allowing us to quickly assembly a range of hydraulic circuits to meet your needs.  Check with one of our representatives today to see what we have in stock for you!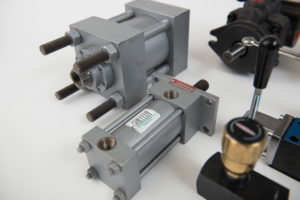 Cylinders
We can move you.  Tec-Hackett has partnered with Sheffer Corporation since 1976 to bring our customers high quality hydraulic cylinders from an industry leader.  We can offer you medium and heavy duty NFPA cylinders in nearly any size that you can dream.  Sheffer also offers full-custom cylinders to meet your unique design.  Talk to one of our representatives today to discuss your hydraulic cylinder applications!