Industrial automation not only demands specific sensor solutions, but also connectivity options that are flexible and suitable for application conditions. As more sensors are used to automate process and machines, all too often we've noticed great attention is spent on the sensor details, leaving cable and connectors tend to fall to the bottom of purchasing priority lists. Luckily, SICK has simplified the planning required for connectivity with their M8 and M12 plug and cable connectors, and Tec-Hackett's local inventory of SICK sensor cables can play a role in last-minute project needs.
We Have Many Forms of Connectivity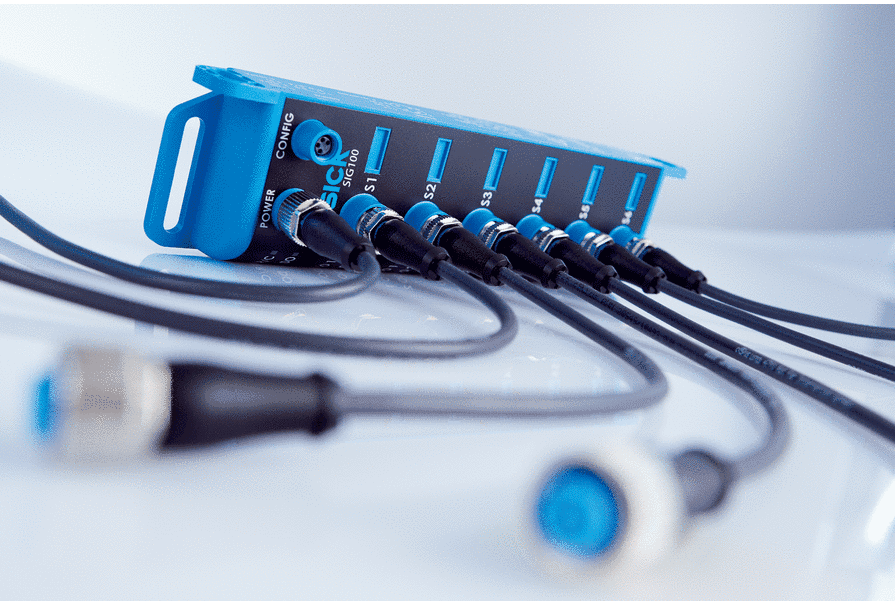 Cables aren't the only way to provide connectivity. Tec-Hackett also offers a full range of terminal blocks, distribution boxes, and remote I/O, like SICK's Sensor Integration Gateways (SIGs). SICK's SIG100 and SIG200 gateways can help your Industry 4.0 needs by turning sensor outputs into usable data.
"Connect" With Us
Our SICK Specialists are available to advise you about the right connectors for your sensors and help you determine the exact materials you need. Contact us today, to learn about the SICK connectors in stock right now.